THE JAPANESE CONJURER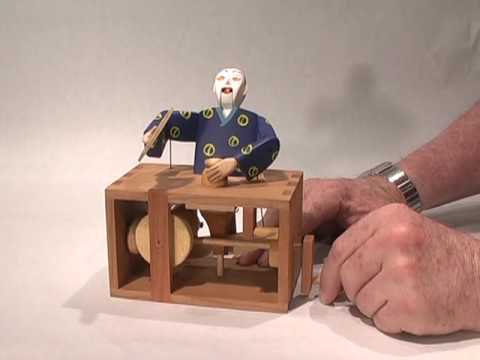 This Japanese Conjuror lifts a cup to reveal a ball.
The second time the ball has vanished under the cup.
The conjuror opens then his mouth and you can see the ball inside.
The particularity of this automaton is that there is no hole on the table to
vanish the ball.